Tummy tuck surgery (abdominoplasty) restores a shapely abdominal contour to patients who have lost a significant amount of weight, have excess skin, or have experienced muscle laxity after pregnancy and childbirth. Abdominoplasty removes this excess skin and tightens loosened or separated abdominal muscles, focusing primarily on the lower half of the abdomen near the belly button.
Unfortunately for some patients, adjusting and tightening the lower abdomen creates an unnatural appearance for the belly button once it is completed.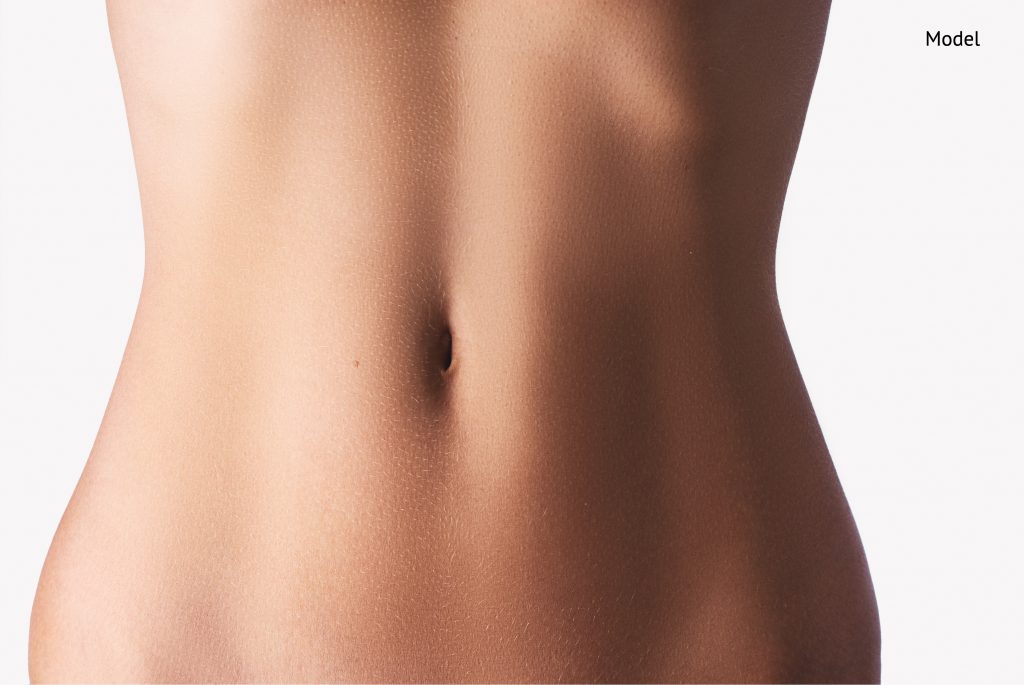 Umbilicoplasty, or belly button reshaping, is available to patients who would otherwise be left with an unnatural-looking belly button or are displeased with the natural appearance of their belly button.
How Does Umbilicoplasty Work?
An umbilicoplasty is a surgical procedure that trims excess skin from around the belly button. This procedure uses small incisions that allow it to be reshaped and repositioned. Small amounts of fat can also be removed to give the belly button a more pleasing appearance. Incisions are then closed with sutures. This procedure is very straightforward and can be completed in under one hour.
Will I Need to Combine Procedures?
You may be wondering how a tummy tuck works: the procedure begins with any excess skin being removed. After that, the remaining skin is then re-draped over the musculature. For tummy tuck patients with an extensive amount of skin laxity, removing the skin may reposition the belly button (by either raising or lowering the naval). This displacement could potentially have a negative effect on the aesthetics of your abdominoplasty result.
Some women notice that their belly button changes shape or fuses together after pregnancy. Combining an umbilicoplasty with a tummy tuck allows patients to achieve the best of both worlds: a slimmer stomach with a belly button that has a natural shape and size with no additional recovery time.
Umbilicoplasty Without a Tummy Tuck
While an umbilicoplasty is often performed to enhance the results of a tummy tuck, it can also be performed as a standalone procedure. Umbilicoplasty restores a natural look to a naval deformity, repairs a hernia, or alters the appearance of an outie or an innie belly button. If you require these but have no additional concerns about the appearance of your abdomen, an umbilicoplasty may be appropriate.
Here is a before an after umbilicoplasty example:
Umbilicoplasty helps patients restore a pleasing naval appearance and provides them with the confidence to show their abdomens in public.
For more information about umbilicoplasty with or without tummy tuck, contact Dr. Goldschmidt by calling (216) 350-3175 or by filling out our online contact form.