Enjoy Looking Younger with a FaceLift in Cleveland
Aging can be wonderful, but it can also leave you with sagging skin or signs of aging on your face and neck. However, you don't have to live with that forever. If you're starting to notice your skin isn't as tight as it used to be, Dr. Goldschmidt can help.
With a variety of face-lift procedures and services designed to help you fight signs of aging and look younger. A facelift isn't for everyone, but when you're serious about getting a more youthful look, it's one of the most accurate procedures.
Our skilled doctor is an innovator in the field of cosmetic surgery. That means you're getting only the best when you trust him with your next procedure. He works with you to consult on what your problem areas are and how a facelift can fix your problems. You'll be able to decide which direction is right for you and your desired final look.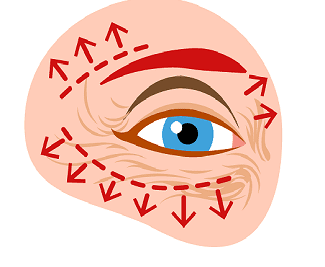 Look and Feel Younger with a FaceLift in Cleveland
If you're tired of looking in the mirror at your signs of aging, get help where you need it. Whether from aging, sun exposure, gravity, or just heredity, you may be faced with a variety of plagues when it comes to sagging or aging skin. Don't worry. There are ways to change that. When you're looking for a facelift in Cleveland, Dr. Goldschmidt can help. With an innovative process for performing a facelift, you can get results you want in just a few days.
Most face-lift procedures take a few hours to complete and recovery takes just anywhere from three to five days. That means in just under a week, you'll look and feel younger than ever. Our procedures can make you look anywhere from 5 to 10 years younger in just a matter of days. If you don't have time to get a full facelift in Cleveland, Dr. Goldschmidt also offers a weekend LIFT perfect for a more simple procedure.
Call Dr. Goldschmidt today when you are in need of a facelift in Cleveland and get back your youthful and fun appearance! Many patients seek cosmetic surgery to rejuvenate their facial appearance. Some of the most common signs of aging is in the face. Many patients will complain of their "jowls" or having a "turkey neck" and desire cosmetic surgery to improve these anatomic regions. Facial rejuvenation surgery often includes multiple procedures to optimize the outcome.
Facial cosmetic surgery includes facelift or "mini" facelift surgery, neck lift, rhinoplasty (aesthetic nasal surgery), blepharoplasty (cosmetic surgery of the eyelids or an eyelid lift), facial implants to augment the facial skeleton (cheeks, lips, and chin), chemical peels (TCA, phenol, glycolic, and retinol), laser skin resurfacing, otoplasty (cosmetic ear surgery), and lip lift.
---
It is important to discuss your actual goals with Dr. Goldschmidt regarding facial cosmetic surgery. Dr. Goldschmidt is an expert in facial rejuvenation procedures and will tailor a treatment plan that fits your plans. His office is conveniently located just south of Cleveland, in Independence, Ohio.
For more information about Facial Cosmetic Surgery or to schedule your Facial Cosmetic Surgery consultation with Dr. Matt Goldschmidt, please call (216) 350-3175.