Dr. Matt Goldschmidt at The Cosmetic Surgery Center offers all of the most common and gratifying cosmetic surgery procedures.  Some of the procedures he performs include breast augmentation with saline or gel implants, liposuction, facelift, breast lift, eyelid surgery, facial fillers, and BOTOX® Cosmetic.  He is passionate about cosmetic surgery and has performed thousands of surgeries over his career.  He has put together a team of care providers in Cleveland, Ohio that are dedicated to helping you achieve the best results possible.  He is an expert in the field of cosmetic surgery.  He has published papers in this field, has given many lectures, and serves as an examiner for the American Board of Cosmetic Surgery.   In addition, he is committed to helping less fortunate individuals and families through his philanthropic endeavors.  You will be amazed at how well you will be cared for when you come to The Cosmetic Surgery Center in Cleveland, Ohio.
The office is conveniently located off of I77 and 480 in the Crown Centre Building in Independence, Ohio.  This location makes it easy for patients coming from Western Pennsylvania, Youngstown, Akron, Canton, Dayton, and Toledo.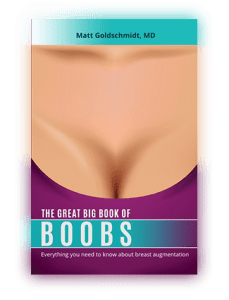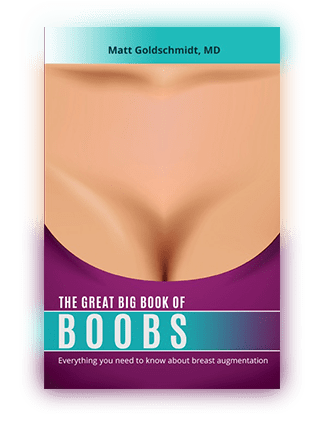 The Great Big Book of Boobs
By Matt Goldschmidt, MD
For more information or to schedule a consultation with Dr. Matt Goldschmidt, please call (216) 350-3175.