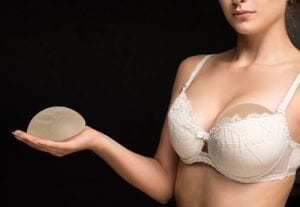 "Are my implants everlasting?" It's a question many plastic surgeons are asked. Many women see breast augmentation surgery as a long-term investment, but the fact is that implants don't last forever. Many manufacturers say that saline implants should last up to 10 years, after which time they may need to be replaced. However, this isn't a hard and fast rule. As with all facets of the aesthetic industry, implant life varies between patients.
Where did the 10-year lifespan come from?
The belief in the 10-year lifespan of implants comes from many manufacturers' implant warranties. For example, Natrelle® offers a 10-year warranty that covers capsular contracture (grade III or IV) and implant rupture or deflation. Mentor® provides similar warranties on their implants; however, the terms may vary. This 10-year lifespan is only indicative of how confident manufacturers are in the durability of their products; it does not represent the accurate lifespan of your implant.
So, how do I know if I need to replace my implants?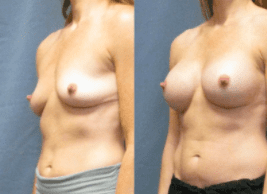 It is good practice to go to routine follow-up appointments with your primary breast augmentation surgeon. You will see the surgeon several times in the first year, after which you will only need a check-in at 10 years. This meeting is designed to determine whether you'll need an implant replacement, though it doesn't necessarily mean you will. Some doctors recommend a yearly visit as well.
At your 10-year visit, specific breast or implant characteristics are evaluated, including:
Potential implant ruptures or leaks
Visible laxity that may have resulted in double-bubble deformity or bottoming out
Malposition of the breast implants
Your satisfaction with your implant type and placement
Structurally, my implants are fine, but I'm not happy with my breast appearance…
This is an issue that many women are having at their 10-year visit. In the past decade, there have been prominent advancements in implant technology, and patients can now achieve more natural and appealing augmentation results. The desire to switch implant types is especially popular among women who underwent their surgery between the ages of 18 and 21 because they could only choose saline implants at the time of their original surgery (silicone implants are only recommended for women 22 and older). Whatever the reason, selecting a better quality or newer implant type after 10 years can enhance your overall satisfaction with your breast appearance and ensure quality results for years to come.
If you have more questions about the breast augmentation process, call our office at 216-350-3175 to schedule a consultation with our board-certified cosmetic breast surgeon.