Both men and women experience facial aging (as a result of excessive sun exposure, genetics, or lifestyle choices) in various forms at some point in their lives. Photoaging, also known as sun damage, can be bothersome and produce premature aging or textural problems. Facial lesions and pigmentation issues can also be upsetting for many individuals. Some may assume that the only route to a more youthful and glowing aesthetic is by opting for invasive procedures. However, there are advanced nonsurgical approaches that can help patients achieve their cosmetic objectives without major surgery.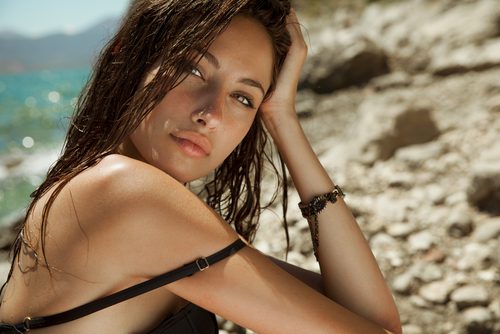 Skin Rejuvenation With Laser Treatment
Laser procedures can treat distressing abnormalities, from superficial and deep vascular conditions and facial lesions to poor skin tone. This advanced, technological treatment can also minimize early signs of aging and rejuvenate skin that has become lackluster due to sun damage. With laser treatment, patients can reverse bothersome signs of facial aging, restore a brighter complexion, and reduce unwanted effects of sun damage.
How Does It Work?
Laser treatment helps rejuvenate the face by promoting collagen production, tightening the skin, and removing dead skin cells from the surface. During the procedure, heat is delivered to the deeper layers of the skin as well as the outer layers for comprehensive skin renewal. Those concerned with sun damage and textural issues may want to consider laser treatment, which triggers cell regeneration and creates a smoother, more aesthetically pleasing appearance.
Am I a Candidate?
Because certain displeasing skin conditions can develop at any age, patients can consider laser treatment as soon as they notice them. Laser treatment can also be performed in conjunction with other facial enhancement procedures, such as facelift and mini facelift surgery, to produce optimal results. You may be a candidate for laser skin rejuvenation with laser treatment if you can relate to any of the following imperfections:
Skin laxity
Fine lines and wrinkles
Pigmentation issues
Brown spots
Poor skin texture
Skin Rejuvenation With HydraFacial®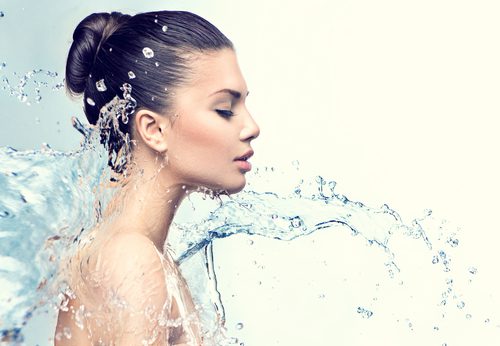 Throughout the aging process, we tend to produce less collagen and elastin, which can begin to compromise the structure of the skin. Debris and dead skin also start to accumulate over time, making the skin appear lackluster and feel rough to the touch. HydraFacial® is a revolutionary, noninvasive skin care and facial rejuvenation approach that revitalizes the surface of the skin. By nourishing the skin using a three-step system, this treatment can restore a healthy glow and youthful facial aesthetic.
How Does It Work?
In just 30 minutes, HydraFacial® can produce softer, brighter skin utilizing advanced facial rejuvenation technology. Treatments can be customized to target specific imperfections by adding one of four boost serums. HydraFacial® is a three-part treatment that involves the following steps:
Cleanse: The skin is gently cleansed and exfoliated to reveal a healthier and more attractive surface.
Extract: The HydraFacial® device uses suction to remove impurities from clogged pores and nourish dry skin.
Infuse: Antioxidant and peptide-enriched serums are applied to the skin for lasting detoxification and restoration.
Am I a Candidate?
There is no age requirement for patients who desire treatment with HydraFacial®. HydraFacial® is appropriate for patients of all skin types and can address a variety of cosmetic concerns, including the following:
Dull skin
Blemishes
Uneven skin tone and texture
Dry or flaky skin
Sun damage
Fine lines and wrinkles
Enlarged pores
Feel Confident With Nonsurgical Skin Rejuvenation
Developing an unappealing skin tone and texture can be disheartening. Fortunately, men and women who undergo nonsurgical facial rejuvenation to improve the quality of their skin can feel confident in their appearance again. Whether you struggle with vascular conditions or upsetting signs of facial aging, nonsurgical skin rejuvenation can help. By choosing laser or HydraFacial® treatments, you can enjoy a younger-looking and more attractive facial aesthetic without the downtime and invasive nature of major surgery.
To learn more about nonsurgical skin rejuvenation or to schedule your consultation with Dr. Matt Goldschmidt, please call 216-350-3175.